Just 4 members out this past Saturday for a few hrs. First thing that had to be done was to remove part of the roll up door cover, which was snagged by the door when we were opening it. This was not unexpected as it has needed some work for a while, but it has now been removed and will be replaced sometime this year.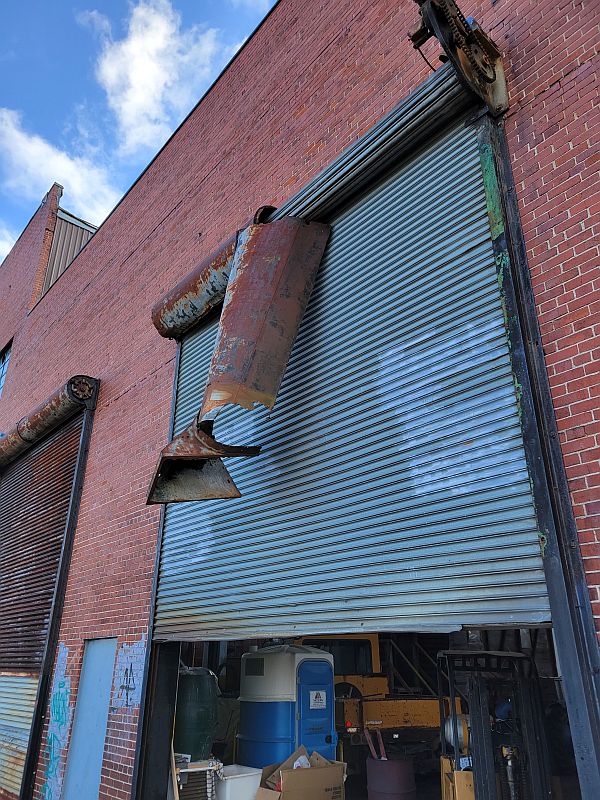 Once that was taken care of, we spent the time outside working on the track. We are going to be making some major changes out in the yard very shortly and in order to do the work, we have remove a 30ft panel of track between the 2 turnouts. The bolts/bars were removed, along with any spikes that would interfere, so the panel is ready for removal, hopefully this coming weekend. Once the panel is out, the ground will be leveled, and the west turnout will be moved up into its place. This is being done for a few reasons, with the first being what we hope will be a much better line to the north track of the shop. The panel being removed may end up in the north track, or may be used as part of the tail track after the turnout. This work will allow us to finally go between all 3 shop tracks, and move equipment around for display and work purposes. John and Mike worked on removing the bolts while Ken and Ken picked up the track materials for storage.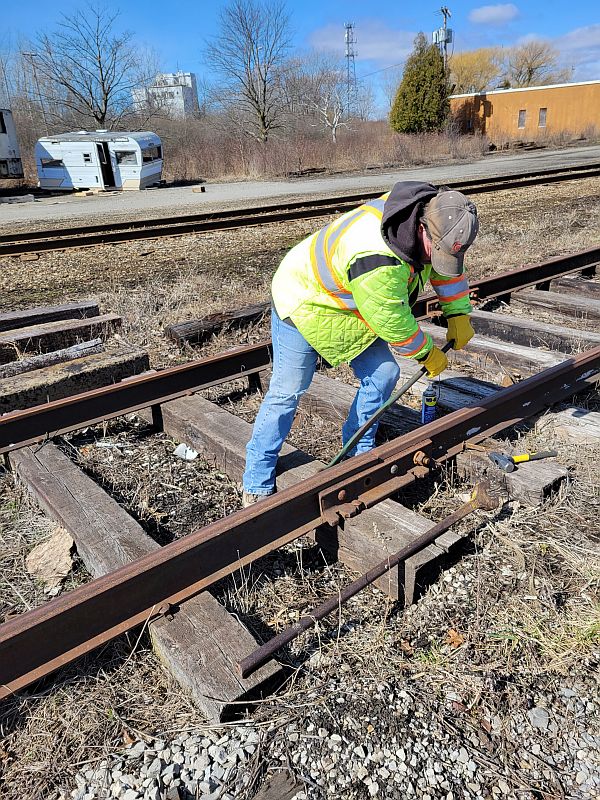 On Sunday Mike and Ken went to the Collectibles show in Ancaster to pick up 2 items donated by Ann and Dave Huskinson, owners of Clearview Station Bed & Breakfast in Creemore, where you can stay in a 1940 Ontario Northland Caboose. The Museum picked up a diesel bell (currently stored for future use), and a train schedule board, which is a new item the collection. Thanks to Ann & Dave for donating these items to the Museum.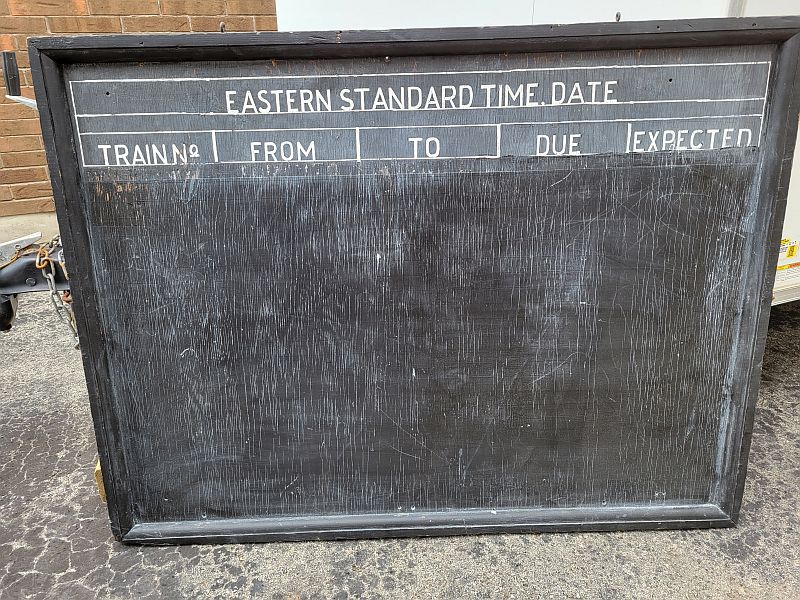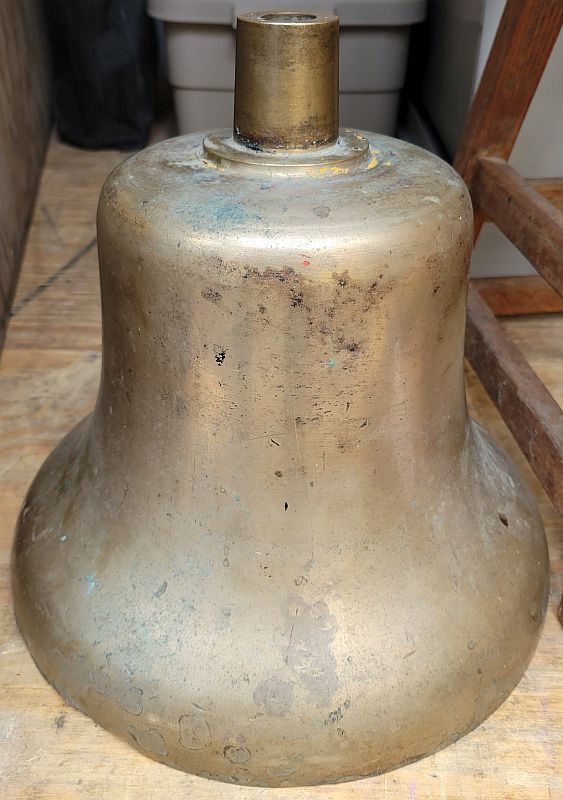 Just over a month away from opening weekend now, and we're hoping things will really start picking up at the shop. Any decent weather during the week will see members out working, and this Saturday has quite a bit of work planned, including track work and work on the CN Flanger, 56323.