RailDays is just around the corner, and we continue to improve this yearly event. We are pleased to once again welcome the Ontario Northland Railway Historical Society, the Toronto Hamilton & Buffalo Railway Historical Society, and new this year, a great new addition to our displays, Trevor, the Time Travelling Historian, with his display showing the transit history of Toronto, done in Lego!! He will also have information on the proposed Toronto Transit Museum. We are looking forward to this very unique display.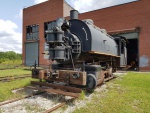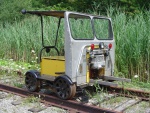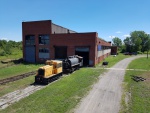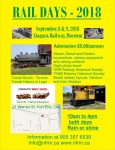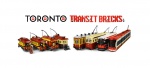 Outside you'll see our 1948 GE 25ton diesel on the south track, alongside our 1950's ex-CNR Fairmont M19 motorcar.
This event will run rain or shine, and there is something to see and do? for all ages. We look forward to seeing you at the biggest railway event in this part of Ontario.