Happy Canada Day!!
Meant to post this first part the other day. If you're in Niagara, make sure to stop by and see our friends at the Niagara Antique Power Association and Show on Wilhelm Rd in Sherkston https://niagaraantiquepower.org/ The show runs July 1st to 3rd. Only 2 of us out today.
David came by and painted the weight/inspection info on both sides of the flanger, as well as the ID/number on the ends of the car. He will do touch up work after the final lettering is done. Really starting to all come together. Ken spent the time freshening up the paint on HEPC electric E7. The black was painted a few yrs back and then the cab was needle scaled off. Now it all matches. Hope to do a bit more on the hood on Saturday, depending on how much help we have.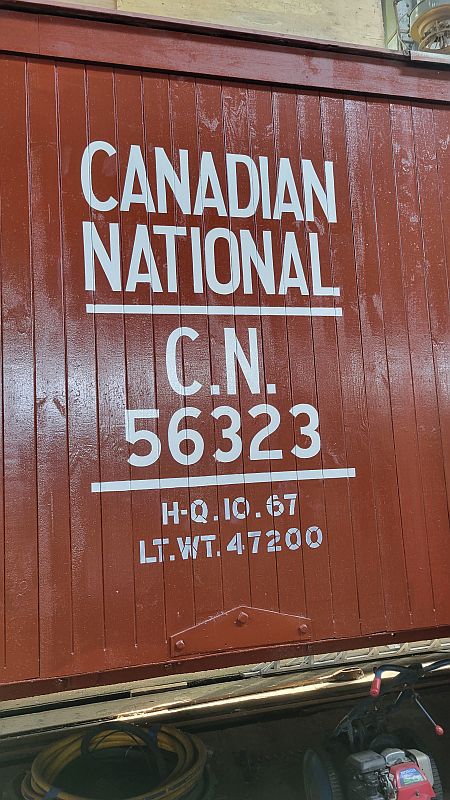 2 weeks ago Mike was able to pick up the spare rods for the Porter Fireless locomotive. These were buried in a locked, overgrown compound at the Fort Erie Railroad Museum. We knew they were there, but just never got around to making arrangements to get them. Thanks to Nicole from the FE Railroad Museum for having them dug out, and members of the Fort Erie Fire Dept for carrying them over to a more accessible spot for pick up.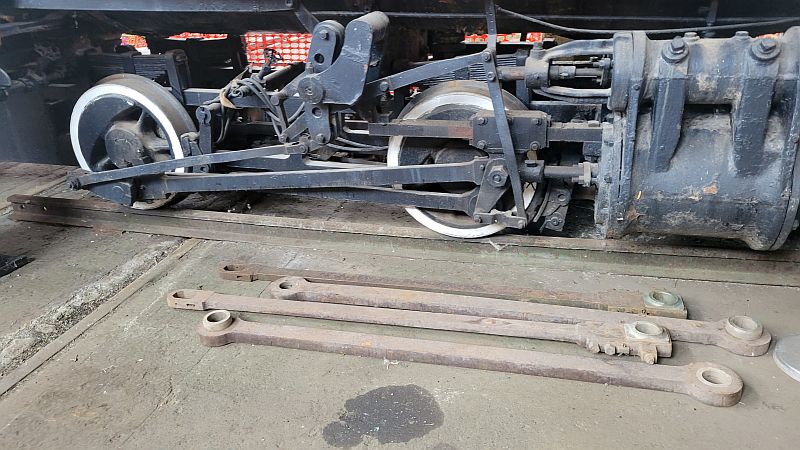 We are 2 weeks from our next open weekend. which is our 25th anniversary event. Lots of work happening right now as we prepare the shop for that weekend. We are open again Saturday from 10-2