Getting closer to our next big event on July 16/17 10am-4pm, with a lot of work happening to get things ready for it. Being a long weekend, work was happening all 3 days, with quite a bit done.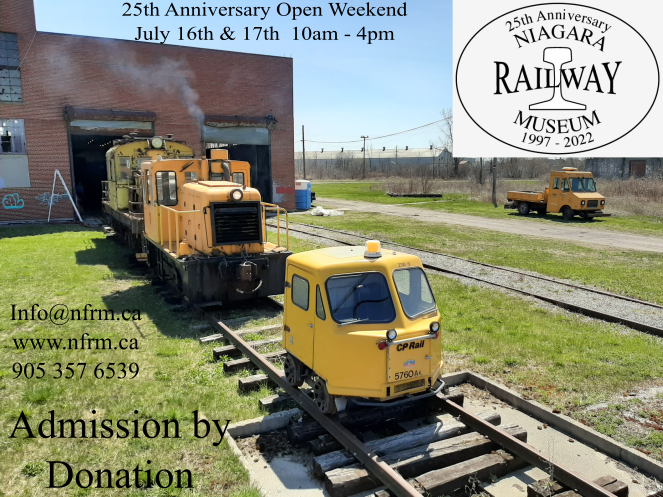 David was back out on Saturday to finish off the south side and ends of CN 56323, and hopes to finish the lettering on north side next weekend. The hand painted lettering/number really helps finish the car.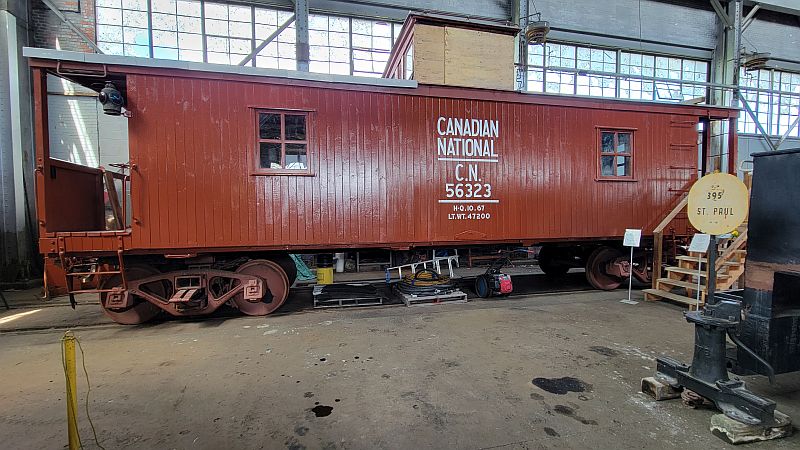 Elsewhere, work was being done on HEPC E7 and INCo Vulcan 8. INCo 8 recieved primer on Friday, and got a coat of yellow Saturday and Sunday. This is only temporary to spruce the engine up for display. New lettering/ number was added on Sunday to really make it stand out. Other work was continued on HEPC E7, with the hood being scraped down to allow for its first coat of black paint. Again, this will be painted later when time and funds permit, but it's a great start to get it looking better.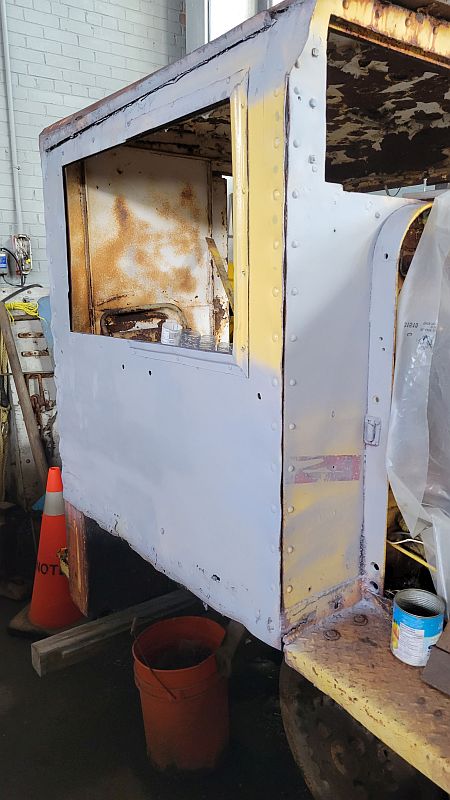 A few things were moved around for display as well. The switch stand that once stood out back of Niagara Central Hobbies (The Hobby Shop) at 395 St. Paul St in St. Catharines, was moved from the front office to beside the fireless, where it will be displayed with a switch lamp. Our operating crossing signal was also moved to a more visible location. Thanks to Mike, Jim, Nolan, Ken, John and Neil for helping with these projects, and of course to David for the continued work on the Flanger.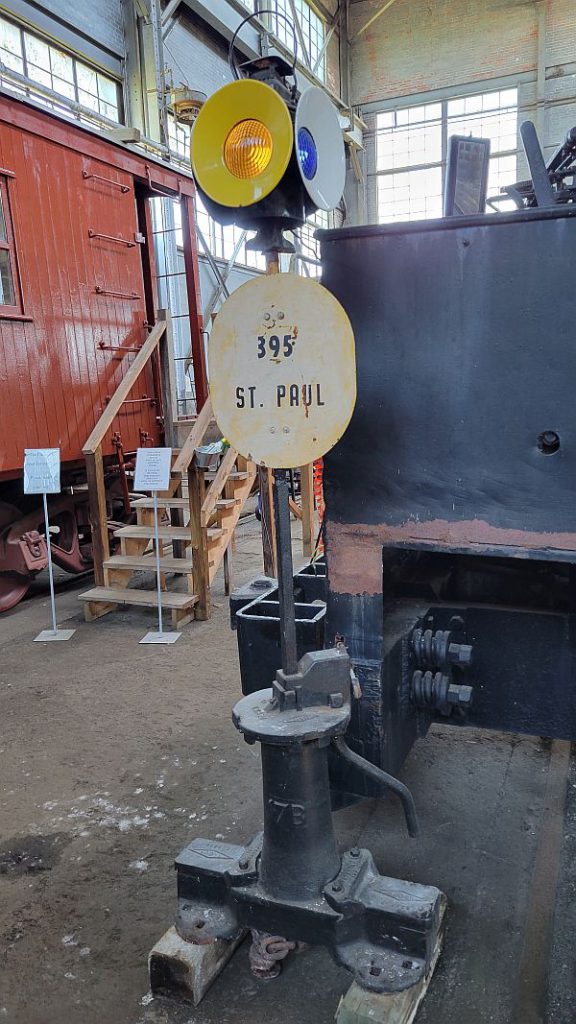 We would also like to welcome, and thank our first sponsor for our 25th Anniversary event, FRONTIER DISTRIBUTING in Fort Erie for their support. https://www.frontdist.com/