Final work weekend before next weekends 25th Anniversary open weekend. Not a very big crew this weekend, had a few missing, but still got quite a bit done. LOTS of cleaning done, with a bit still left to do, but that can wait until later in the week.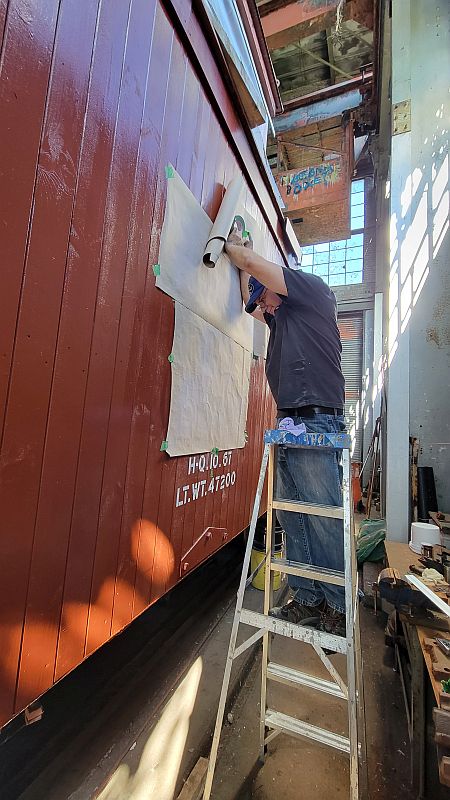 Saturday had David come back out and do the first coat on the lettering on the north side of the Flanger. He also came back out on Sunday to give the lettering the second coat. Might still need some tweaking when we get the car outside into the light. We also switched around some cars with the GE and the Trackmobile to get things ready for next weekend. TH&B 2676 & CN 56452 are now together on ED18. A video of some of that move can be viewed at https://youtu.be/R5o11-f_qSM
The plan is to move CN 56323 from ED17 (north track) to ED19 (south track) for outside display next weekend. This will be the first time the car has been outside since it arrived back in 2016. INCo 8 also received a first coat of yellow paint on the north side, but that's about as far as that will go before next weekend. Patrick was working on the air system for the Plymouth as we work to put that locomotive back in operation. Ken and Mike also lifted the low spot in the north track. Not perfect, but good for regular use. Since we aren't using the office area for visitors right now, it was decided to move the Fort Erie scale out into the shop for display.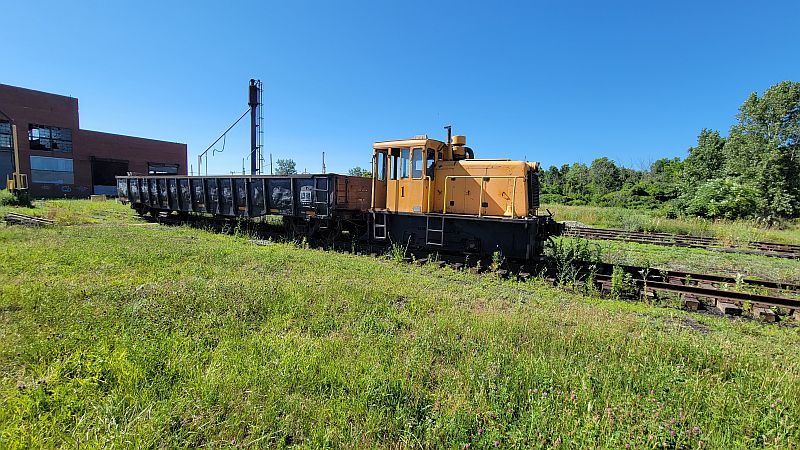 On Sunday, David, Ken and Neil were out to finish off a few things. As mentioned, David finished off the flanger lettering. Neil was cleaning up one corner of the shop by the door, which looks a lot better. Ken was cutting some grass and a bit of weed eating around the track/cars. This will make it a bit easier to finish up the cutting at the end of the week to prepare for the event. It's looking good out there, and we look forward to welcoming everyone next weekend.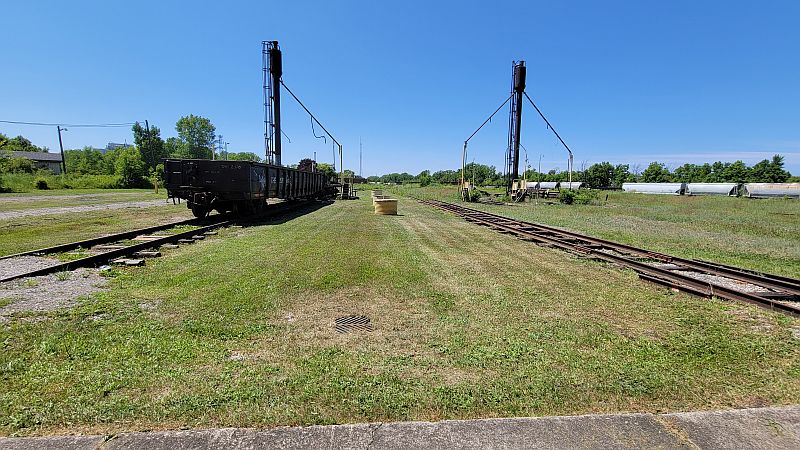 As mentioned, the night photo shoot on Friday night will be quit informal. The original plan sadly fell through, so if you are coming out for that, equipment available will be HEPC 46, the GE, and the flanger (with marker lights). You will have to bring your own gear, or use the natural existing light.