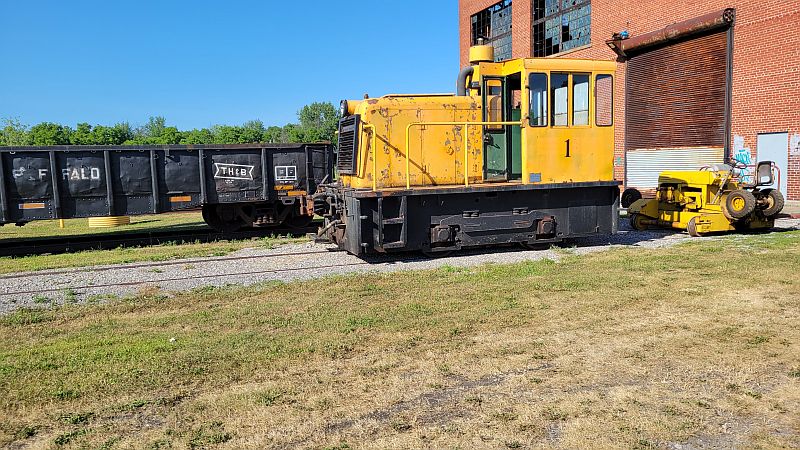 As we work to get things ready for the weekend, we made some pretty big moves today, and a number of firsts. So, lets start with all the firsts:

– first time the GE has been inside track ED17 (North track)
– first time CN flanger 56323 has been outside since arriving in 2016
– first time 56323 has moved to a different track
– first time HEPC 46 has been to the end of track
– first time the GE, 46 & 56323 have been together
– first time 46 & 56323 will be displayed together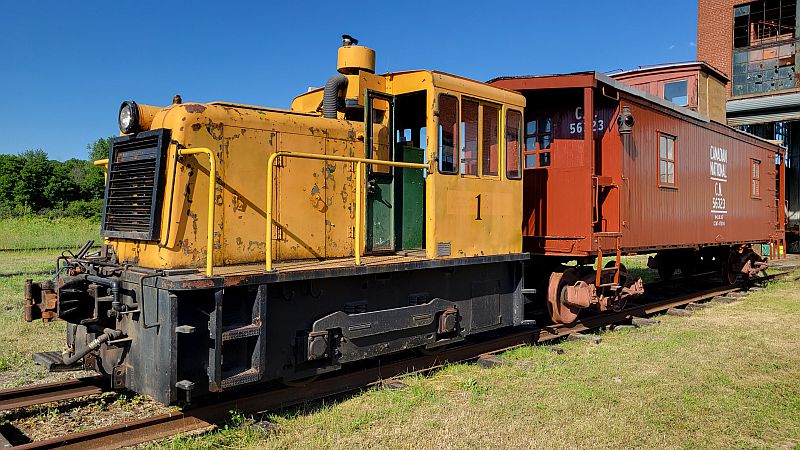 The Flanger will end up back over on the north track after this weekend, but for now, it'll be outside with 46 for display. While we were switching the equipment around the NS was working in the yard and CP came through heading to Buffalo as well. Here is the video of todays switching moves. https://youtu.be/QLKL9YztINY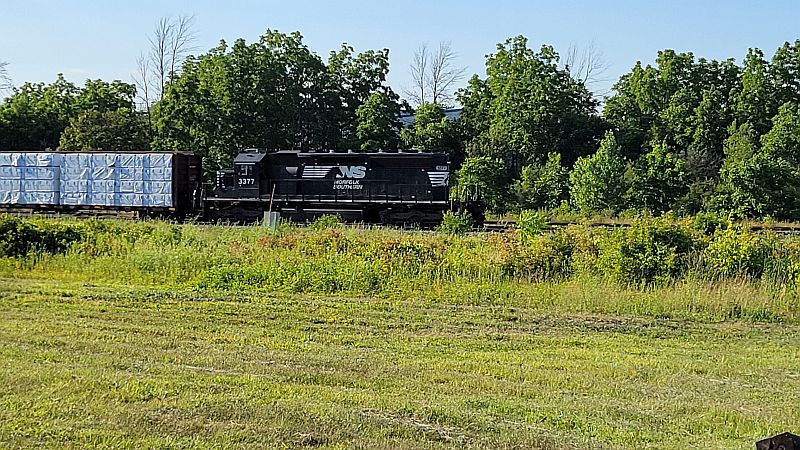 The event starts Saturday at 10am. The first 30 people to visit will get a special treat for our Anniversary. Don't forget, this is your chance to get one of our limited edition HEPC 46 coins for $25. Once they're gone, they won't be produced again. See them in our gift shop. Thanks to Mike, Neil and Ken who spent the time tonight to get all this work done.