It has been a rather busy time for the Museum. We are just 2 weeks away from our 2023 Opening Weekend, and we hope you'll come out to see what we've been working on over the winter.
Our Annual March Niagara Model Railway Show was a HUGE success, being out biggest show ever!! over 600 people attended the event (not including all the kiddos), and we really couldn't be happier about that.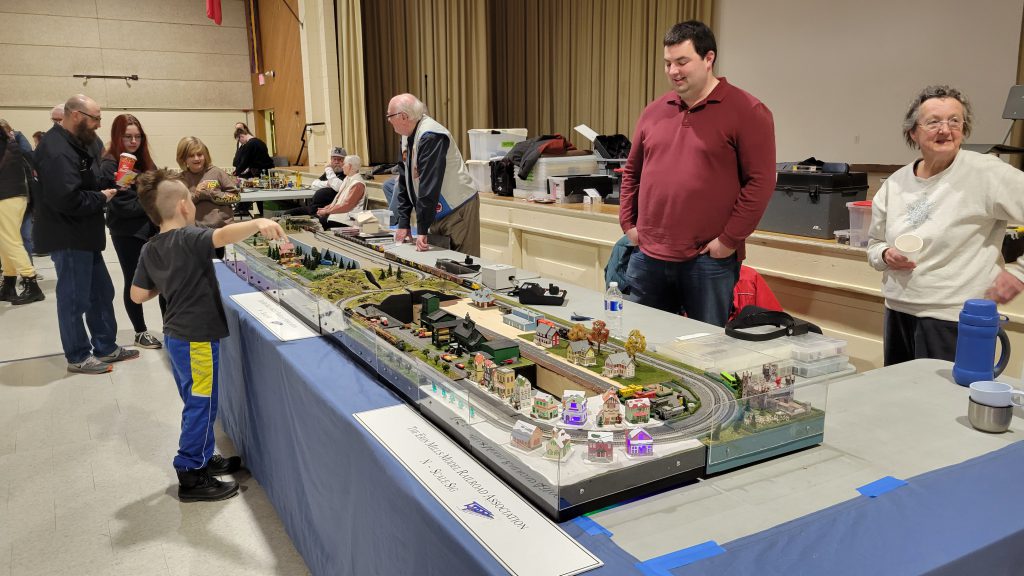 Work has been continuing over the winter months at the site as well. Rob has being doing an incredible job on the cab of CN 9173. The nose is once again round, and the grab irons have been straightened from the twisted mess that they were, and will be installed soon. The cab was covered by a tarp over the winter, and it was only recently we were able to see how great of a job he has been doing, when we removed the tarp.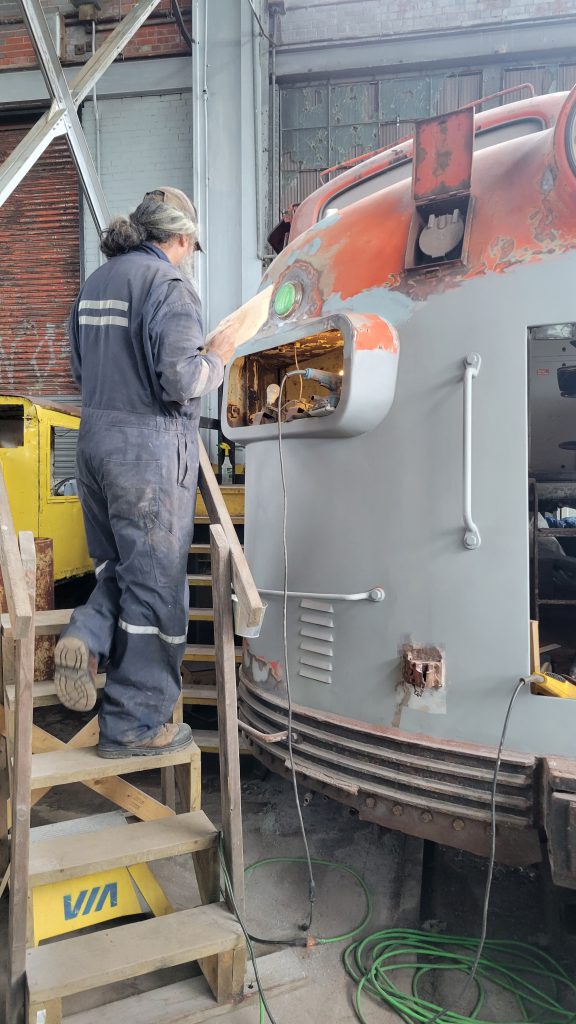 CN Flanger 56323 is waiting to have roof work done at some point this year. Cupola repairs will be done after the roof is finished. 56323 was moved from track ED17 (north) to ED19 (south) for the upcoming season. Neil was working on the Woodings CBI Motorcar, as we are hoping to have that piece up and running for our open weekends this year. The Flanger is now coupled to the Trackmobile on ED19, and the GE 25tonner was moved back over to ED17 with HEPC 46. HEPC 46 has been receiving some work as well, as we prepare to replace the cab. Rob has been making new, accurate CAD drawings, and planning out the work in stages. While 46 will be on display, she will not be outside or have people up close due to the work happening.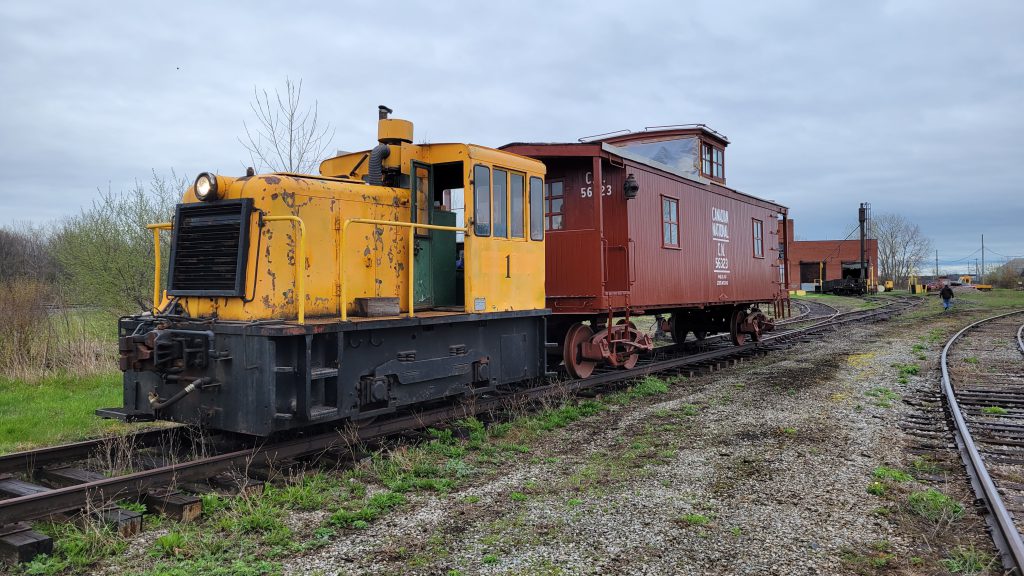 The Museum store is fully stocked with all sorts of great new items. We have 4 new puzzle designs to choose from, along with our engineer bears, plush train, whistles, engineer hats (in Pink and Blue), and all sorts of other goodies for kids and adults. New in the store car this year will be an operating G scale train featuring some of our G scale collection, as well as Thomas, Annie and Clarabel.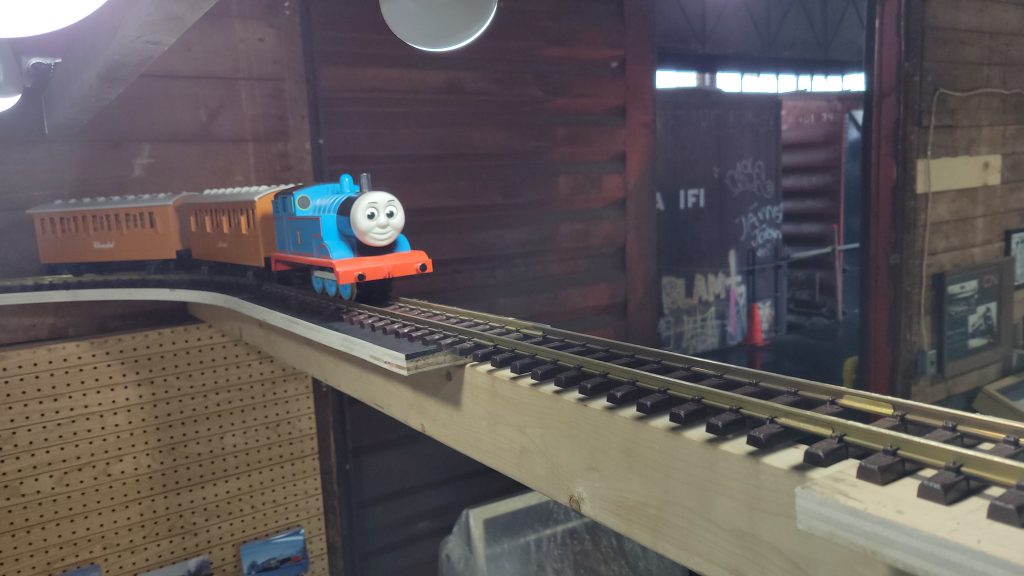 We aren't expected to have it ready for opening weekend (there is still a ton of work to get done, and we just don't have a lot of time left), but we are working on all new displays inside the TH&B boarding car. This car will retain its current appearance, but will include new TH&B artifacts, freeing up some space in our display cars for other items from the collection. The NRM sends its thanks to the Robbins Family, who donated the car, and most of Ken Robbins collection to us. Thanks to Lance Brown from the TH&B Historical Society for sending along the explanation from the rule book for the Bunk Car sign.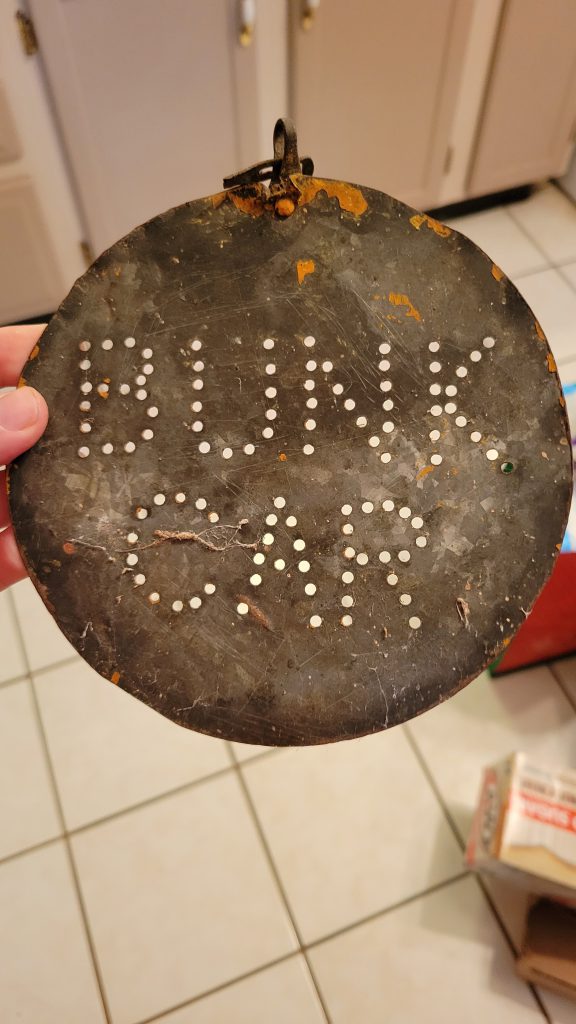 There is a lot of excitement coming in 2023 and we hope you'll join us on this adventure. Opening Weekend is May 13 & 14, 10am-4pm both days, rain or shine. Admission is by monetary donation. Come see the work our dedicated volunteers have been doing. Or, want to see more done? Why not consider joining us. Membership information can be found here http://nfrm.ca/volunteer.php.