As has been reported online and in other media, the Museum acquired and moved 2 steam locomotives to the shop on July 4th. Once again I am very far behind on updating this site, as most of our updates happen on our Facebook page.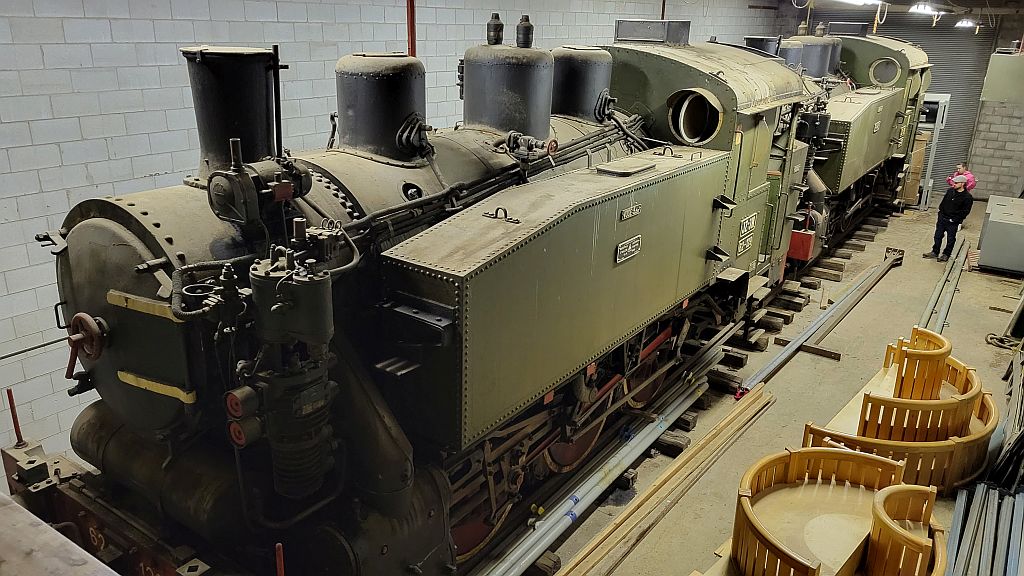 The locomotives were acquired by John Holer, the owner of Marineland in Niagara Falls. They were built in 1955 & 1958 by Duro Dakovic Locomotive Technica for the Jugoslav State Railway. Both engines are 0-6-0T tank engines, based on an American design. They were both rebuilt and operated in Slovenia prior to being shipped to Canada in 1981. They were unloaded off a flatcar at the Park and moved to one of the warehouses on Stanley Ave, which is where they remained until July 4th. Many people knew they existed, but at the same time, weren't really sure if they did or not. Some people saw them when they arrived, some were able to see them over the years, but for the most part, they were kept away from any viewers. In April 2023 we were contacted by the Holer Family about needing to dispose of these locomotives, and the did not want to see them go to scrap. We were asked if we would be able to take them or knew of a place that could. We were of course very excited to be asked and considered for their new home. The entire project had to kept completely under wraps with only a very few people from the Museum and the Park knowing what was happening. A lot of work went into the move, from our own volunteers working to get them ready, to James Petroczi coming down and building the panel tracks that allowed us to move them outside. Falcon Crane was called in for the lift, and we once again went with Pioneer Heavy Haul out of Welland to move them to Fort Erie. Both locomotives are in immaculate condition. They are complete, and would be ideal candidates for future restoration. For now however, we are happy just to have them on display. https://youtu.be/lRu46fE5ZNM?si=5VMaLjXjGfx9q0yJ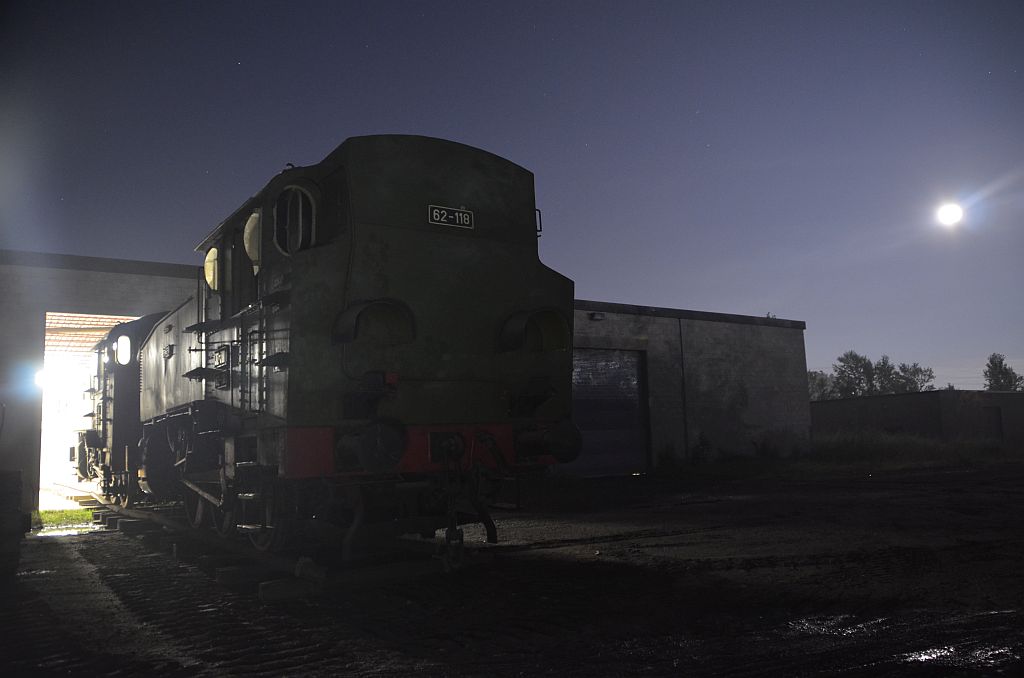 July 4th was moving day, and it was a very hot, and very long day for everyone, but the crew from Falcon Crane were out the longest. Dakota and Mark were excellent to work with, and they took great car lifting both locomotives. The same goes for Mel Jones and his crew from Pioneer. It took a little longer for loading as the blocking on the trailers had to be placed in just the right spots to protect the trailer decks, and to make sure no damage would be done to the locomotives.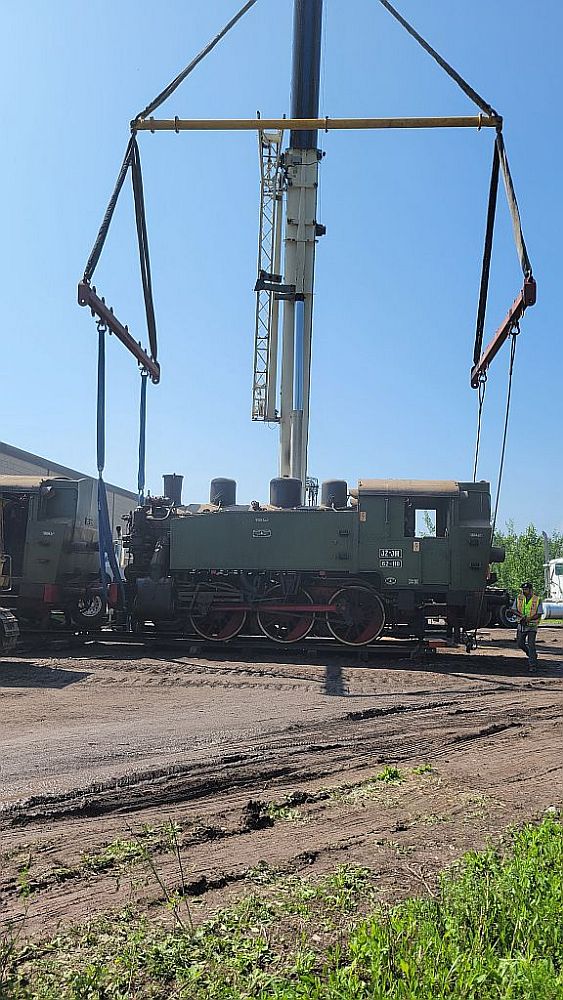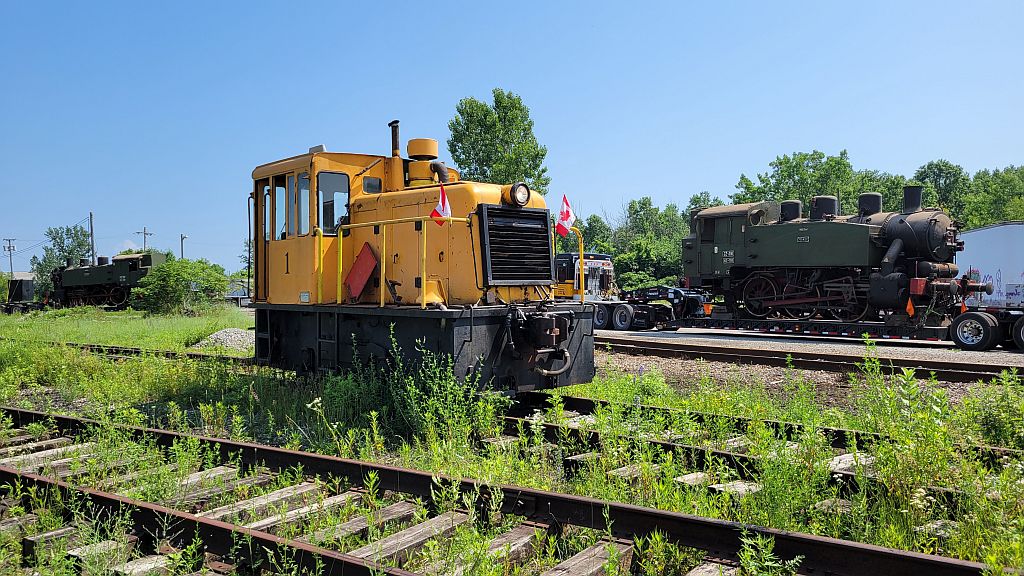 During all of this work, we really have to give a huge amount of thanks to the Holer Family. It was Marie Holer that decided to donate them to us, and Peter Holer, their son, was instrumental in this entire move. Peter was at the warehouse to deal with the contractors looking at the job whenever we called him. He also helped us with prep work, brought over the big Cat D7 dozer to pull them outside, and brought over the forklift and telehandler to help move the track materials around for the panel track. This move would have been a lot more difficult without the amount of help Peter gave us. We are very thankful to the Management and Advisors at Marineland for making this happy, and the Holer Family for seeing it through.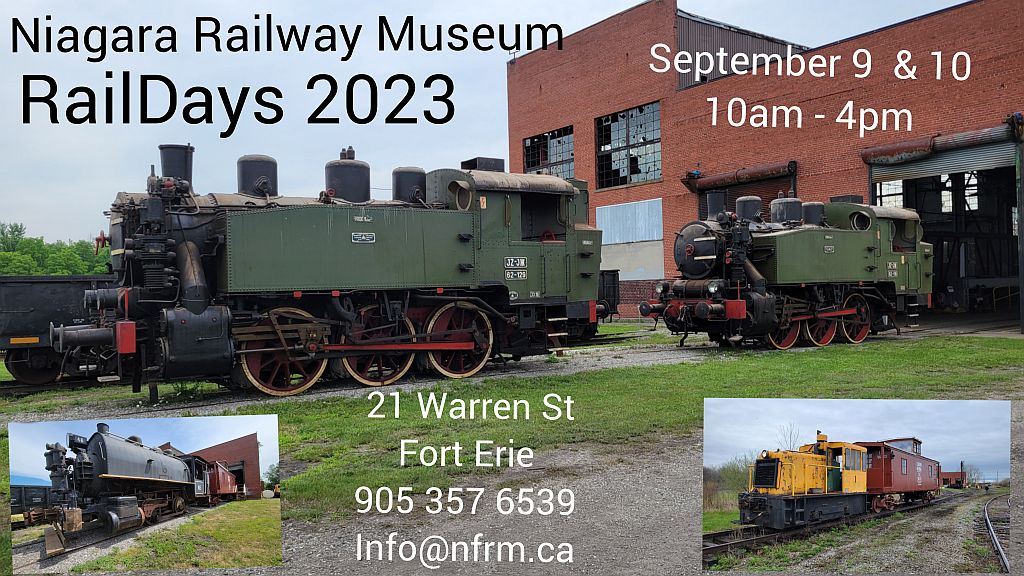 Be sure to join us at RailDays on September 9 & 10 from 10am to 4pm both days (rain or shine). As of right now, it is planned to have all 3 steam locomotives outside together for the first time. We are still working on other displays for the event.