Happy New Year. 2017 was the best year ever at the Museum, celebrating our 20th Anniversary. We saw a decent increase in visitors, and our 2nd Annual Rail Days event in September was our biggest event at the shop every.? The NRM now moves into 2018 celebrating the 70th birthday of our GE 25ton diesel, which was built in January 1948. 2018 is also filling up with a full schedule of events both on and off site.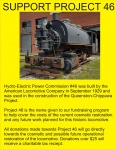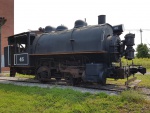 Restoration work will continue this year on HEPC 46. In 2017, thanks to a donation from Derek Costello, 46 received an all new front pilot beam and footboard. The coupler was mounted and she is now able to be moved around, and brought outside for display. We are looking to do the rear pilot beam this spring and would like to raise extra funds to start the cab rebuild. Donations can be made to Project 46.
Other work around the shop will be TH&B gondola #2676, which involves returning the car back to its as delivered TH&B lettering. CN flanger 56323 will also start to receive work, with new wood on the outside, and some on the inside as well. The goal will be to have one side restored in 2017 as time and funds permit. September will see the 3rd Annual Rail Days event, and we are continuing to work on growing this yearly event.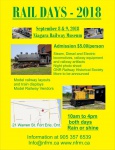 However, before we can get to any of those events, we have the Niagara 18th Annual Niagara Model Railway Show in St. Catharines.
The Museum is a Charitable Organization, and can issue tax receipts for any donations made. We are always in need of financial contributions to help further our many restoration projects, and of course, those projects can't get done without our dedicated volunteers/members, and we're always looking for new members. Material donations can be made by contacting us dierectly to arrange for pick up or drop off. Financial contributions can be made through our secure provider,Canada Helps at https://www.canadahelps.org/en/charities/niagara-railway-museum-inc/
All in all as we head into our 21st year, the Niagara Railway Museum Inc. has another busy year ahead, and we hope to see you out at some of our many events.