I have some exciting news for this update. Something that has been being worked on for a while now has finally arrived. The Niagara Railway Museum Inc. would like to present a special fundraising coin, with the proceeds going towards the cosmetic restoration of Hydro Electric Power Commission steam locomotive #46. The coins measure 1 3/4″ and will come with a special photo card with information about 46 on the back. The pics don't do the coin justice. Each coin will sell for $25.00 (plus shipping if applicable). The supply is limited to 100. If you would like to order a coin, please send us an email at info@nfrm.ca.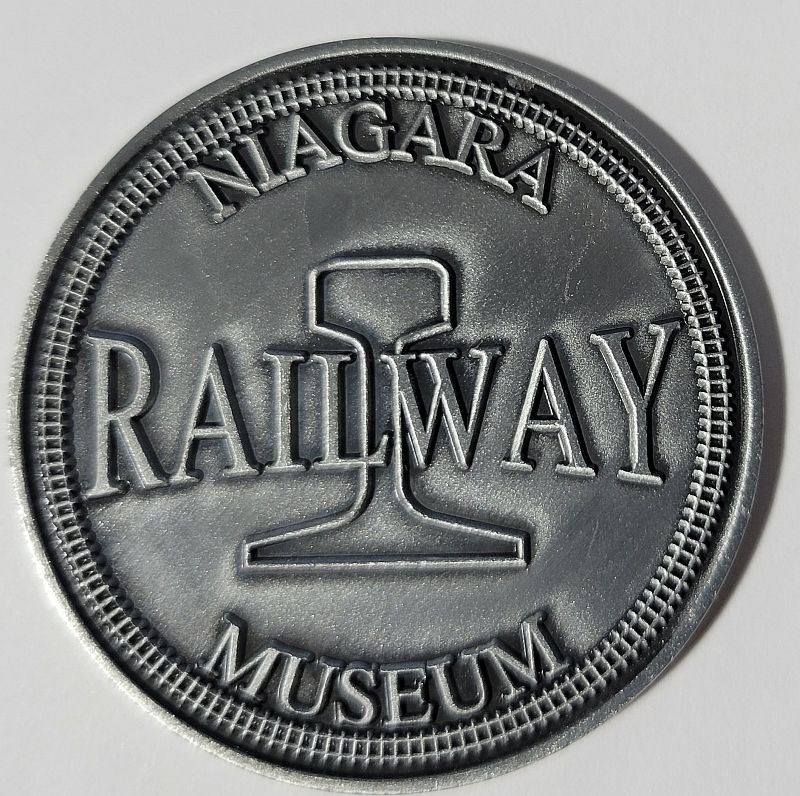 We are open on Saturday, 10am-2pm, rain or shine. A few things planned for this weekend, including finishing painting of Flanger 56323, and also laying out a few sticks of 80lb rail to build a panel track to move our other Flanger, 56452 onto, and out of the way of the regular yard tracks.
Lots going on, come on out and see us.