2 years ago today, on August 20th 2022, we successfully relocated Toronto Hamilton & Buffalo Railway Carpenters Boarding car X759 from its long time home at the Robbins farm in Fenwick, to the Museum. The car has been on display, open to our visitors, and should start to be restored in mid to late 2023.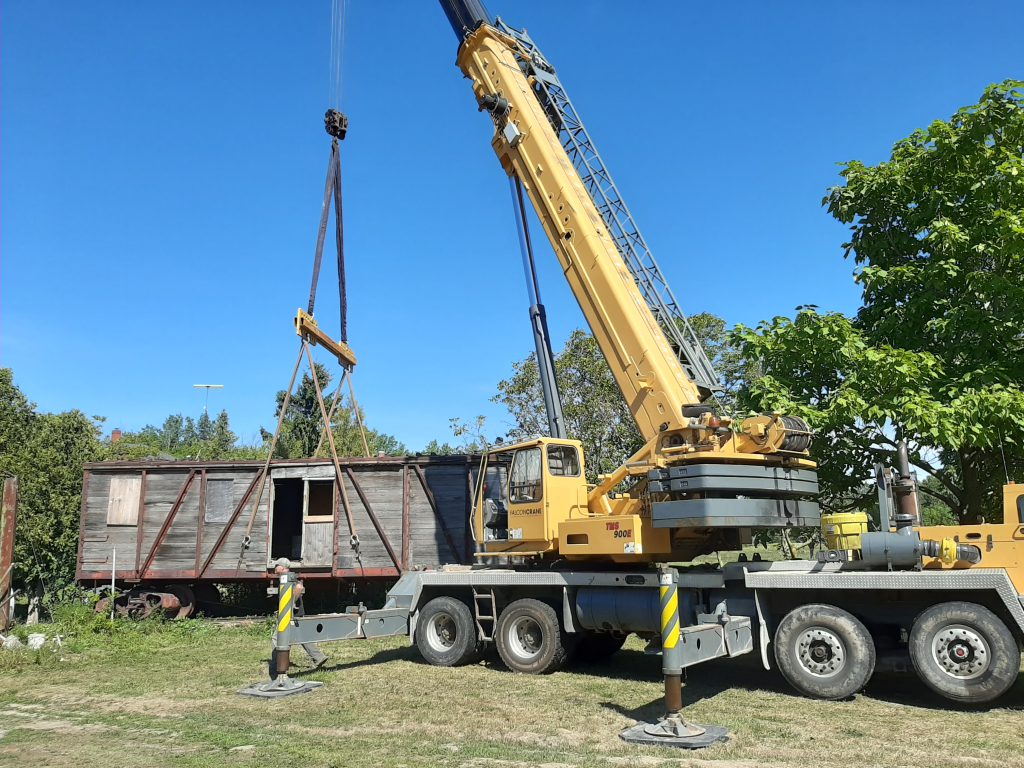 The Robbins Family (donated TH&B X759) came out today with more items from the collection. We received about 25-30 lanterns from various manufacturers and railways, including New York Central, GTW, and TH&B. Some of the items will be put on display, including the air reservoir test card from TH&B Jordan Spreader X775 from 1972. This card will be added to the Jordan Spreader builders plates already on display. There were also 20 or so locks from TH&B, CNR, CPR, NYCS and PC, along with a ring of TH&B keys. All the items were put away, and will need to be sorted next weekend. The Niagara Railway Museum sends its thanks and appreciation for everything the Robbins family has done for us, and we hope we will be able to continue the work that Ken Robbins started all those decades ago. We have a few other projects on the go, and more info will be available when we firm.things up a bit more, but we're definitely looking forward to adding some new things to the displays.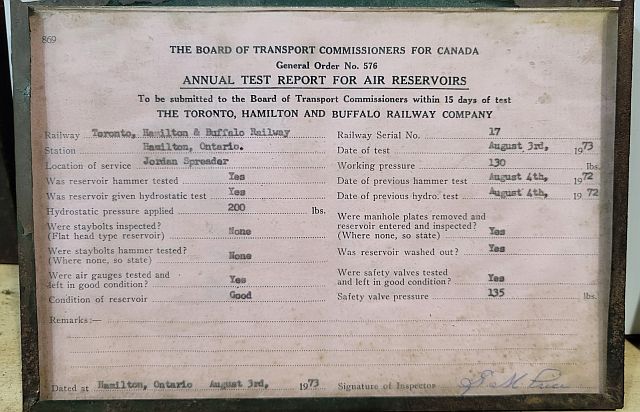 Wasn't much happening at the shop today, but was still fairly busy. John was using the sickle bar mower to cut some of the weeds on the roundhouse foundation. We'll use the bush hog next week to finish it off. The Museum made a new acquisition this week to aid in the neverending brush control. We picked up a new Stihl cutter to help out the weed eater. The Stihl Kombi system allows the user to change attachments for different jobs. Our unit has the trimmer head on it and it worked great around the towers and along the track. Ken Jr. was using the new machine, while Ken Sr. used the weed eater with blades to work around the building. Still work to do next time out, but it was a great start today. Neil was working on the Trackmobile with Mike while Rick worked in the office. Allan was out earlier in the week and worked on the flanger stairs, adding wheels to allow us to move them outside with the car, without using the forklift. He also added signs to the chains he installed to block areas of the shop off. A lot of progress continues to be made, and out next event will be here soon, RailDays on September 10/11.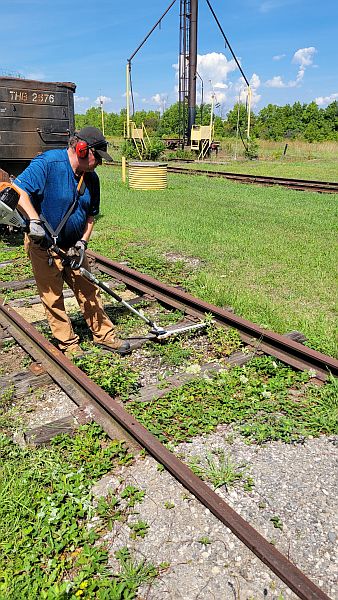 Thanks to Ken, Mike, Neil, John, Rick, and Ken for the work today.