Back at it today, working on a few things around the shop. Rob was back out to continue working on the cab of CN 9173. He's been prepping for some of the body work as we work towards the cosmetic restoration of the piece. When we acquired an old industrial siding a few yrs back, all the OTM (Other Track Materials) were put in the TH&B gondola. With some recent thefts of items from the car, it was decided to remove the useful material for storage, and the rest (items that were damaged over years of service) will be scrapped. The GE doesn't operate on track 2 very often as it does need some work. The other issue is the coupler on our other CN Flanger, 56452, doesn't seem to close and lock properly, so we aren't able to move the car around. To get the planned work done, the gondola was pushed into the shop to allow us to palletize the material. Once that was done, the cars were pulled back down the track, just before the rain started coming down. Other work was getting our items ready for the Woodstock show on Sunday, and working on the riding mower deck. Won't need them anymore this year, but want to have them back together and ready for the spring.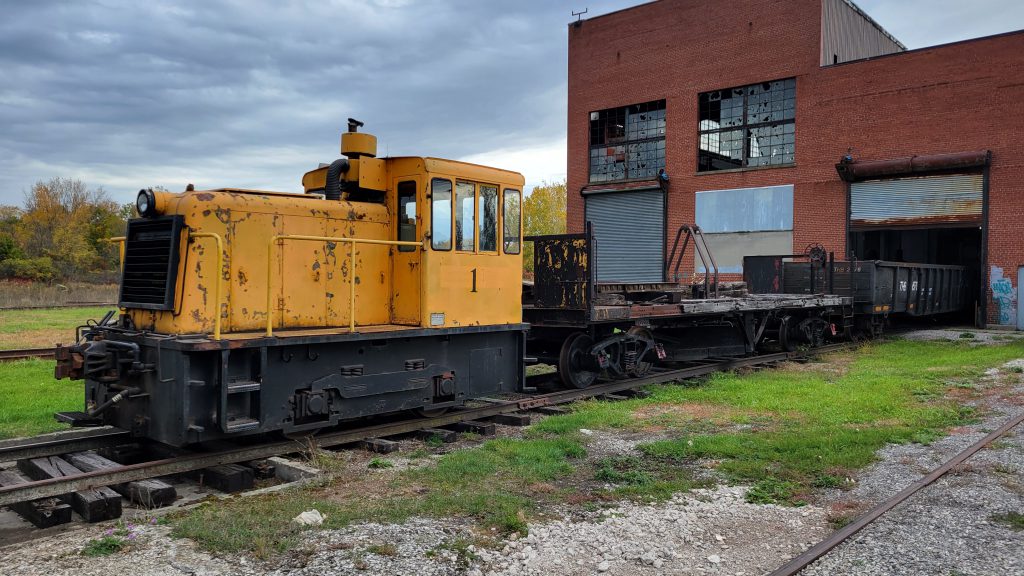 During lunch, some of our members joined in on a Zoom call with Rocky Mountain Rail Society as they provided members with an update on the restoration of CN 4-8-2 #6060 out in Warden Alberta. Some major boiler work has recently been completed, and they are now moving on to replacing the staybolts. 6060 is a very well known locomotive in our area as she frequently ran excursions between Toronto and Niagara Falls, with side trips to Welland. We wish Rocky Mountain Railway Society the best as they work to bring this magnificent locomotive back to operation. If you're interested in learning more, or would like to help, visit https://6060.org/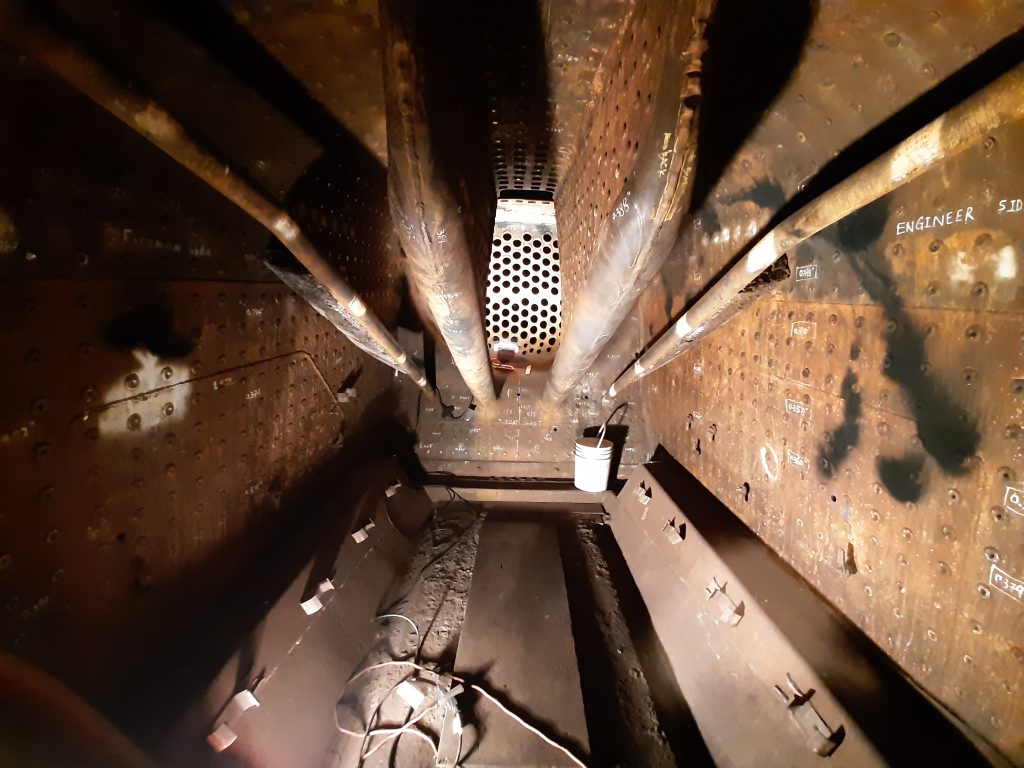 We are now 2 weeks from the Niagara Model Railway Show on October 30th. We may be able to squeeze a few more tables in, but for the most part, the tables are booked up. We are looking forward to the show, and out final event of our 25th anniversary year. The show features model railway vendors selling trains of all scales, railway artifacts, and railway history displays. Something for everyone.